Top 10 Mobile Banks for Small Businesses in The UK
Top 10 Business Mobile Banks
Find the best mobile bank and take your business to the next level!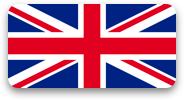 United Kingdom
– 2020
Mobile business accounts tailored for freelancers, small businesses and sole traders
Accounting tools & integrations for simple business management
Mobile Bank
Pricing
Business Card
Key Features
Score
Open an Account

1

Free Plan
Additional plans from £25/m

Raise, send and track invoices
Perks & rewards from exclusive partners
Free instant transfers between Revolut accounts

9.8

Additional Features

Manage accounts in 28 currencies
Loans and overdrafts – Coming Soon
Google pay / Apple Pay

Excellent

Accounting Tools

Bookkeeping
Invoicing
Bulk payments

Integrations

2

Free Plan
Additional plans from £5/m

Powerful bookkeeping & invoicing features
Free, unlimited bank transfers within Europe
Unlimited account users

9.5

Additional Features

Automated payment tracking
Deposits via bank transfers only
First Mastercard is free

Great

3

No credit checks to open an account
Receive account number and sort code in minutes

9.1

Additional Features

Spend categorisation
Transaction tagging
Deposits via UK post office
Direct Debit and standing orders

Average

Accounting Tools

Tax Reporting
Bookkeeping
Invoicing
Bulk payments

Integrations

4

Free Plan
20p per transfer

UK sort code & account number
Instant credit up to

£15,000

8.8

Additional Features

No foreign transaction fees
Mobile and web access
Additional cards for team members
Categorised transactions

Great

Accounting Tools

Bookkeeping
Invoicing
Management tools

Integrations

5

Free first 6 months
Additional plans from £5/m

Create, send & chase invoices
1% cashback for business expenses

8.5

Additional Features

Self-assessment requirements reminders
Tools to manage your expenses
Link your other bank accounts with ANNA
No transaction or ATM fees

Excellent

Integrations

6

Free Plan
Charges may apply

Top up at over 11,500 UK Post Office
For small businesses with a limited company

8.2

Additional Features

Free ATM withdrawals (for company size up to 10 employees)
24/7 human support
Categorised transactions
Google pay / Apple Pay

Great

Integrations

7

Manage company expenses easily
Connect Pleo account to your bank account

7.9

Additional Features

Set spending limits for each card
Categorised transactions
Free top-ups (

Pleo wallet & Pleo cards)

Upload online receipts and invoices

Great

Integrations
Advertiser Disclosure
Top10MobileBanks is a comparison site that provides users with free information on leading mobile banks and related tools. We do not provide a listing of all companies in the market. We aim to help users make an informed choice that best suits their particular needs. We do not guarantee the accuracy of the information. The information appearing on Top10MobileBanks may be subject to change at any time, and it reflects our subjective opinion. Top10MobileBanks is supported by referral fees from listed companies.
What are Mobile Banks for Business?
Mobile banking options comprise an ever-increasing component of the financial services used by SMEs in the UK. Leading High Street banks like Bank of Scotland, Lloyds, and Halifax are opening up additional channels to gain a competitive advantage in the mobile banking arena, on Android and iOS devices.
An array of Fintech banks operates alongside these established institutions, offering competitively-priced business services to account holders. Among others, business clients can apply for business cards, invoice services, complimentary transfers, perks and rewards, and spending controls on business accounts. The best mobile bank accounts for business offer a variety of features to business owners and staff, with all banking activity conducted on the go.
Business & personal online banking is the result of substantial technological progress, with mobile apps technology, mobile security, and banking services going mainstream. Mobile banking offers greater convenience and cost-effectiveness to both individuals and business clients.
Revolut, for example, is a mobile bank for businesses featuring a global business current account. It showcases prepaid business cards and multi-currency current accounts with 28 fiduciary currencies. Clients can enjoy customised business cards and rapid payments. Revolut offers free, instant transfers to fellow Revolut account holders. The Open API supports multiple integrations and apps such as Xero, Zoho, Zapier, and Slack.
To learn more about Revolut's features, read our full Revolut Review.
Why Use a Mobile Bank for Your Business Needs?
Small and Medium Enterprises (SMEs) can benefit greatly from mobile banking services. With mobile banking, all that's required to get started is a quick & easy download and installation of a mobile banking app.
Feature-rich banking options
A mobile bank account for business or a current account for business offers many benefits such as secure monitoring of spending habits, identifying suspicious activity, paperless statements and transactions, secure deposits of checks for business owners who are on the go, hassle-free banking without having to frequent land-based banks, and maximum control over the business's money.
Maximum security
Mobile banking apps are highly sophisticated devices that allow business owners to instantly turn off business debit cards and credit cards if they go missing, or if fraudulent activity is suspected.
The card control features on mobile banking apps also allow account holders to monitor transactions, and receive mobile alerts for transactions, or for low balances. Other security features include 2FA (2 Factor Authentication) with verification required for transactions to process. These are among the many benefits of using a mobile bank for your business needs.
Monese is a sterling example of a mobile current account for UK businesses. Accounts can be opened quickly and easily, with 14 languages supported. This mobile banking option is available at a flat monthly fee of £9.95. A personal account and business account are provided, with complimentary debit cards available to clients. Benefits include contactless business cards, low-price transfers abroad, free local payments and cash deposits at 40,000 locations in the UK.
Read our in-depth Monese Review.
How to Compare Mobile Banks for Business?
Several factors need to be considered when comparing mobile banking options, namely:
Fees & pricing – fees may include foreign transaction fees, replacement card fees, ATM fees, cheque fees, account maintenance fees, inter-account transfer fees, outgoing wire transfer fees, deposit processing fees, ACH fees, minimum balance fees, et cetera. Pricing varies widely between mobile banks, with some offering a free plan, monthly pricing option, or annual pricing.
Payment options – a current account for business purposes typically offers debit cards for payments and withdrawals, and e-wallet compatibility such as ApplePay and Google Pay options.
Accounts and Features- Mobile banks offer a variety of banking options such as savings accounts, checking accounts, 2-in-1 personal and business accounts, multi-currency options, budgeting tools, invoice tracking, and rewards programs
Safety and Security – mobile banking for business features ironclad security protocols such as SSL (secure socket layer) encryption, firewall protection, and 2FA (2 Factor Authentication). Bank-level security is assured with mobile banking apps for businesses.
ANNA banking solution is a popular mobile banking option for businesses. ANNA offers clients a debit card with their business account, with tax reminders and invoicing functionality available too. It takes less than 3 minutes to register an account, and support is readily available to clients. The monthly subscription fee runs £11 and ANNA provides customised business plans for all its clients.