March 2023
Top Mobile Banks for Small Businesses in The UK
Top Business Mobile Banks
Find the best mobile bank and take your business to the next level!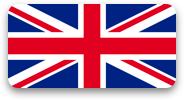 UK
– March 2023
Mobile business accounts tailored for freelancers, small businesses and sole traders
Accounting tools & integrations for simple business management
Advertiser Disclosure
Top10MobileBanks is a free online resource meant to help users find the information they need in order to make a confident decision. We spend countless hours of research to find the most relevant content and present it in the most accessible way. However, please don't view the information presented here as a recommendation from our end. Please note: All the information displayed in this site is completely subjective. Moreover, we have broad editorial discretion as to the content we publish on the site and due to various reasons, the information you see may be incomplete and/or inaccurate. Please don't hesitate to double-check the information we provide. It's okay, we won't be offended – on the contrary, we would love to hear your feedback! We're able to offer this completely free-of-charge online resource thanks to the referral fees we receive from our partners (some of the companies listed on this site). While this may affect the location of these companies and the content we feature on the site, it's not possible to purchase a favorable review or a position on this site.
Mobile Bank
Pricing
Card
What We Like
Score
Open an Account

1

Free Account
Upgrade: £9.99+/m

No monthly and company registration fees
Quick sign-up. Same-day company registration
Hold up to 5 business accounts
Accounting integrations: Quickbooks, Xero, Sage and more

9.8

A total of £85,000 by the FSCS, the UK's deposit guarantee scheme.

2

Free account
Plans from £35+/m

Digital & audit-proof receipt capture
Direct integration to Xero | QuickBooks | DATEV
Automatic categorisation & foreign VAT reclaim

9.5

Expense management platform – full visibility over your company spending.

3

Plans from £49/m
£95 to open an account

Buy from suppliers & pay staff in 30+ currencies
Manage payments from multiple marketplaces

9.1

All-In-One Payments Platform for Online Sellers

4

Spending limits, automated reports, digital invoices
Company wallets & card classification per group

8.8

Offers virtual corporate cards for online media buying

5

Free Account
Plans from €/£6+/m

Spend management platform specifically designed for business
Customisable company cards

8.5

6

Free account
Upgrade: £14.90/m

Business account for small businesses
Tools to manage your expenses

8.5

7

Free Plan
Plans from £25/m

Raise, send and track invoices
Free instant transfers between Revolut accounts

7.9

8

Free plan
Fees & charges apply

Multiple currencies with real exchange rates
Downloadable statements

7.5
What are Mobile Banks for Business?
Mobile banking options comprise an ever-increasing component of the financial services used by SMEs in the UK. Leading High Street banks like Bank of Scotland, Lloyds, and Halifax are opening up additional channels to gain a competitive advantage in the mobile banking arena, on Android and iOS devices.
An array of Fintech banks operates alongside these established institutions, offering competitively-priced business services to account holders. Among others, business clients can apply for business cards, invoice services, complimentary transfers, perks and rewards, and spending controls on business accounts. The best mobile bank accounts for business offer a variety of features to business owners and staff, with all banking activity conducted on the go.
Business & personal online banking is the result of substantial technological progress, with mobile apps technology, mobile security, and banking services going mainstream. Mobile banking offers greater convenience and cost-effectiveness to both individuals and business clients.
Revolut, for example, is a mobile bank for businesses featuring a global business current account. It showcases prepaid business cards and multi-currency current accounts with 28 fiduciary currencies. Clients can enjoy customised business cards and rapid payments. Revolut offers free, instant transfers to fellow Revolut account holders. The Open API supports multiple integrations and apps such as Xero, Zoho, Zapier, and Slack.
To learn more about Revolut's features, read our full Revolut Review.
Why Use a Mobile Bank for Your Business Needs?
Small and Medium Enterprises (SMEs) can benefit greatly from mobile banking services. With mobile banking, all that's required to get started is a quick & easy download and installation of a mobile banking app.
Feature-rich banking options
A mobile bank account for business or a current account for business offers many benefits such as secure monitoring of spending habits, identifying suspicious activity, paperless statements and transactions, secure deposits of checks for business owners who are on the go, hassle-free banking without having to frequent land-based banks, and maximum control over the business's money.
Maximum security
Mobile banking apps are highly sophisticated devices that allow business owners to instantly turn off business debit cards and credit cards if they go missing, or if fraudulent activity is suspected.
The card control features on mobile banking apps also allow account holders to monitor transactions, and receive mobile alerts for transactions, or for low balances. Other security features include 2FA (2 Factor Authentication) with verification required for transactions to process. These are among the many benefits of using a mobile bank for your business needs.
Monese is a sterling example of a mobile current account for UK businesses. Accounts can be opened quickly and easily, with 14 languages supported. This mobile banking option is available at a flat monthly fee of £9.95. A personal account and business account are provided, with complimentary debit cards available to clients. Benefits include contactless business cards, low-price transfers abroad, free local payments and cash deposits at 40,000 locations in the UK.
Read our in-depth Monese Review.
How to Compare Mobile Banks for Business?
Several factors need to be considered when comparing mobile banking options, namely:
Fees & pricing – fees may include foreign transaction fees, replacement card fees, ATM fees, cheque fees, account maintenance fees, inter-account transfer fees, outgoing wire transfer fees, deposit processing fees, ACH fees, minimum balance fees, et cetera. Pricing varies widely between mobile banks, with some offering a free plan, monthly pricing option, or annual pricing.
Payment options – a current account for business purposes typically offers debit cards for payments and withdrawals, and e-wallet compatibility such as ApplePay and Google Pay options.
Accounts and Features- Mobile banks offer a variety of banking options such as savings accounts, checking accounts, 2-in-1 personal and business accounts, multi-currency options, budgeting tools, invoice tracking, and rewards programs
Safety and Security – mobile banking for business features ironclad security protocols such as SSL (secure socket layer) encryption, firewall protection, and 2FA (2 Factor Authentication). Bank-level security is assured with mobile banking apps for businesses.
ANNA banking solution is a popular mobile banking option for businesses. ANNA offers clients a debit card with their business account, with tax reminders and invoicing functionality available too. It takes less than 3 minutes to register an account, and support is readily available to clients. The monthly subscription fee runs £11 and ANNA provides customised business plans for all its clients.