March 2023
Top Mobile Banks in The UK
Top Mobile Banks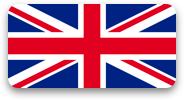 UK
– March 2023
Immediate account opening
Safe & regulated banking services
Simple, cost-effective, 100% app-based banking
Advertiser Disclosure
Top10MobileBanks is a free online resource meant to help users find the information they need in order to make a confident decision. We spend countless hours of research to find the most relevant content and present it in the most accessible way. However, please don't view the information presented here as a recommendation from our end. Please note: All the information displayed in this site is completely subjective. Moreover, we have broad editorial discretion as to the content we publish on the site and due to various reasons, the information you see may be incomplete and/or inaccurate. Please don't hesitate to double-check the information we provide. It's okay, we won't be offended – on the contrary, we would love to hear your feedback! We're able to offer this completely free-of-charge online resource thanks to the referral fees we receive from our partners (some of the companies listed on this site). While this may affect the location of these companies and the content we feature on the site, it's not possible to purchase a favorable review or a position on this site.
Mobile Bank
Pricing
Card
What We Like
Score
Open an Account

1

Free ATM withdrawals up to £200/month
Free transactions in any currency
Send payments via SMS and Email

9.8

2

Free plan
Fees & charges apply

Earn interest of 0.05% AER (up to £85,000)
Free ATM withdrawals & transactions abroad
Withdraw & deposit cash at any Post Office branch

9.5

3

Rewards when you spend, with 1% cashback
Rewards when you save, with 1.5% interest

9.1

4

Free Plan

Upgrade:

£2.99+/m

All-in-one app: checking account, travel perks, investments, money transfers
Hold and send money fee-free in 30+ currencies

8.8

5

Free plan
Upgrade:

£25+/year

Travel card – saves 85% on FX fees
Connects to your existing UK bank account

8.5

6

Free account
Plans from £35+/m

Digital & audit-proof receipt capture
Direct integration to Xero | QuickBooks | DATEV

8.2

Expense management platform – full visibility over your company spending.

7

£19 activation fee

0.9% p.a. account keeping fee

Links your money to gold to protect its value
No transaction or foreign exchange fees (even at ATMs)

7.9

8

Free Account
Plans from €/£6+/m

Spend management platform specifically designed for business
Customisable company cards

7.5

9

Free account
Upgrade: £14.90/m

Tools to manage your business expenses
VAT tax reminders

8.5
User Testimonials for
Monzo

"Since I got monzo a few years ago it's gotten progressively better, I use a lot of the budgeting tools and savings tools on a daily basis, you can connect to other banks which helps keep everything in the one place, the flex function is especially useful for splitting up payments, overall I love the app, I use it daily, and would recommend to others"
"Can we take a moment to appreciate the Halloween get-paid early feature…love it! Brilliant app, it's great to have the trends and pots to manage your finances,or at least attempt to! The support team are always so friendly and helpful if I ever have any queries. Loving the flex feature too, thank you guys for all your hard work"
"Monzo used to be great. I've used it for a number of years. The app is good. However my card is buggy (only works for TFL contactless, doesn't work for anything else). They want to charge £5 for a new card even though it's not my fault that it doesn't work. I've stopped using my account because I don't have a card. I think I will close it soon."
"Monzo is quick and easy. It lets you freeze your card if you've lost it or don't want to use it in the meantime. Not other banks do that, they do but there's a whole process to do so but with Monzo it's just a few clicks. t also tells you when and where you've spent money and has trends which I really find fascinating."
"Very simple and easy to use app for legit and safe banking. Monzo has change my life drastically since I have signed up with them, haven't met in any problems at all and I hope I don't in the future. With their quick payment features, banking with monzo has been a breeze so far and I'm looking forward to see newer and interactive features to bring this to another level."
"I love this app. Having opened a Monzo account just for a trip abroad, I have quickly found it to be far, far better than my high street bank and now use it as my main account. The app always works, is user-friendly and allows for loads more analysis and flexibility than others. It's so simple to control budgets and set aside savings pots."
"I got Monzo to help automate & track my banking . It's great for that and really easy to use. What loses it 2 stars though is the almost total lack of security in opening the app. There is fingerprint biometrics, but that's not on by default. It's also the only way to secure the app and your banking details. Fingerprint is ok, but certainly not as reliable. "
"highly recommend Monzo for a nice and pleasant experience with banking, so easy so straight forward and simple to use. If you haven't already I strongly suggest trying it out !!!"
"I originally saw people paying with Monzo when I used to work in retail. I've been with Monzo for over 2 years now. They are by far the best Bank I have had dealings with, you can see the time and effort that goes into this online bank and I am 100% sure others like me really appreciate how simple and easy going this bank is."
Visit

Site
User Testimonials for
Starling Bank

"I started out with a business account as Starling was one of the first not to change a monthly fee. I was impressed. I now have my currently account with them also. My only critique, which is personal, is the app. The layout and function isn't to my liking. Nevertheless, Starling still provide a 5/5 experience. Recommended."
"What a wonderful bank. Great service, great services, easy to deal with and no hidden fees. I couldn't be happier with my Starling Bank account. It makes travel to the continent easy, I never feel ripped off when I want to spend Euros, they convert it for me and have a convenient Euro account linked to my £ GBP account."
"I cannot always use my Starling card. It keeps being rejected. I top it up and then I have to go to an ATM to "activate" it. I didn't know this had to be done in order to be able to use the card. However I did top it up and wanted to use it at the supermarket and still was rejected."
"Extremely straightforward and convenient banking service. The alerts are great. Very impressed with this bank and the business features that are included. I do wish there was an easier "bank statement" type view of all incoming and outgoing transactions"
"The Starling app has a clean UI, easy to use interface and its overall very speedy. I've tried several banking apps beforehand and I can say that Starlings app is the best one I have ever used. Its backed with lots of helpful features. The only feature that is missing and would be great is the ability to make virtual cards so you don't have to give out your card details every single time."
"No Budgeting, otherwise great. Easy to use and to track spending and categorise it, sending money is easy, setting up a joint account with another starling user is the easiest thing in the world. The only thing it's lacking is a Budgeting tool, I'd like to put in my budget and see if I'm sticking to that, going over/under etc."
"Love the Starling app- intuitive and easy to use. The savings pots are a great feature, I'd like the freedom to be able to add ANY regular debits to my 'monthly bills' pot- it's currently confined to a limited list. It would also be nice to be able to add round ups to more than one pot at a time. As far as I know, they're a reasonably ethical bank, and on the one occasion I've had trouble with a company taking money fraudulently, Starling were very helpful in resolving the issue and refunding me"
"OK, that sounded a bit gushy, but I currently have over 10 different online accounts – including with most of the high street banks. None are better than Starling, and many are absolutely atrocious. Starling works – very well. You WILL be impressed. It's as instant as you can get, has every feature you need, and none that you don't. I also love getting the real international exchange rate when using it abroad without any nasty loading or fees. "
"I love the starling bank app! It's very simple and intuitive to use and all the features embedded within it are genuinely useful. The spaces that allow you to store money in different sub accounts is the feature that I use most. But plz starling allow us to delete a space that we have no longer any use for. If I created a space in order to save enough money to go on a trip and I've accomplished that, went on the trip and had fun, I would like to delete that space and move on."
Visit

Site
User Testimonials for
Chase

"Very happy with my new Chase Account, great to have a back up to my main high street bank, transferring from one to another is a breeze, the Chase new interest rise is very competitive infact alot better than my Bricks & Motar high steet account atm, Will just have to wait and see what future interest rates other banks will escalate to."
"I'm over 60 and apps usually confuse me but the Chase banking app is really easy to use and does so much. I applied for my account online and it was up and running in about an hour. I was doing online shopping with it straight away and the next day I was paying for shopping in aldi with my phone. My bank card arrived within 4 days. A great bank and a great service."
"Very impressed with the account and ease of use. The only thing I would say is it's lacking products such as overdraft facility and credit cards if they had those I'd transfer all my other accounts to chase"
"Relatively happy with Chase but they really need to up their interest rates. They seem to be stuck at 1.5pc. I get that its instant access but I moved from Ford money which is up around 2pc also instant access."
"Very easy to use banking app. I lost my card but went into the app and froze it and ordered a new card in 2 minutes. The cashback is a bonus and I will miss it when it runs out. The savings rate for easy access is good but I hope it rises with interest rates. I find it a very easy to use and secure platform and used the card abroad in different countries seamlessly."
"Account interest rates and cashback are great. Support has been very good too. However as others have mentioned, transactions can take some time to load. The biggest issue I have currently is that I'm unable to add my Chase card to my Pixel Watch as when I try to verify, it opens the app and nothing happens. I've been able to add other bank cards without this issue, hope it gets fixed"
"The main reason I chose Chase was for the high interest rate and no-fee spending abroad, however I was very pleased with the excellent app – it's simple, innovative and easy to use. It has modern features like spending notifications, view PIN, search transactions, and budgeting – all of which my high street banking app couldn't do. It was quick to set up, and I've not needed to use any support service."
"Don't normally write reviews but I thought I should for Chase. I opened my new account last week and so far have been pretty impressed with Chase. The cash back, 5% AER on roundups and 1.5% on savings are very attractive, which is what drew me to open an account in the first place. Plus it beats most major banks by a mile with all these features for free! All works very smoothly without any issues, the app is very easy to navigate and my bank card arrived very quickly."
"I have never had as much loyalty with a bank as I have with chase. Out of all of of my current accounts this one has been the best. Opening the account was very easy and it didn't take long to setup. Once I had been using the account for a while I had to contact customer support which can be done mostly in-app using the support chat. Originally, the response time was very quick in comparison to the support of Monzo or that of high-street banks."
Visit

Site
What is a Mobile Bank
Mobile-only banks (and EMI/ financial apps) are revolutionising personal banking, offering an alternative to traditional brick-and-mortar banks with fast, secure and easy to use apps for iOS and Android. Mobile banks offer competitive banking services such as current accounts, savings accounts, loans, insurance, and debit/credit cards, often at a cheaper rate than traditional banks.
Mobile-only banks, also known as digital banks or challenger banks, should not be confused with an online account from your traditional bank. Mobile-only banks are 100% app-based, offering more transparency and convenience with fewer restrictions and waiting times than your common bank. And with millions of users across Europe and the UK already using mobile banks, it is clear that mobile-only banking apps are the future for hassle-free, borderless banking.
Why Use a Mobile Bank

24/7 availability
Accordion button
No matter where you are, at home or abroad, you can access your bank account via the app, check your account balance, control your savings, get customer support, make payments and even lock your debit card if needed. In addition, get real-time notifications every time you make a transaction, so there won't be any surprises at the end of the month. No need to make appointments, stand in line and lose working hours to manage your finances.

Get approved fast
Accordion button
Opening an account with a mobile-only bank is simple, with no lengthy paperwork. Just download the app, prove your identity, top up your account and you're ready to go.

Lower fees
Accordion button
Another main reason to use a mobile bank is the low (or no!) fees. As a mobile-only platform with no physical branches, mobile banks can offer lower fees than traditional banks – especially when it comes to ATM withdrawals, money exchange/transfer and payments abroad.
Makes traveling easier
Accordion button
Mobile banks = borderless banking. Low exchange rates and low/no ATM withdrawal fees worldwide make traveling a whole lot easier (and cheaper) than with traditional banks- especially in the eurozone. And for added safety, lock or unlock your debit card while you travel, directly in the app.
Go paperless
Accordion button
One of the frustrating things about traditional banks is the amount of documents, contracts and letters that are sent to your mailbox. With mobile banks everything you need is in the app and all communications are sent to your app or your email. Gone are the days of rummaging through piles of paper around your house – and protecting the environment is the cherry on top.

Quick loans
Accordion button
Unlike traditional banks, some mobile banks offer loans with a much simpler process. In most cases, if you apply for a loan and are approved, your funds will be transferred to your bank account within minutes of agreeing to the terms and conditions.
How to Compare Mobile Banks
To compare mobile banks and find the right app for your banking needs, there are a number of factors you should consider:
Fees, including transaction & ATM withdrawal fees
Accordion button
Although all mobile banks offer lower fees than traditional banks, there are still differences between each and every mobile bank. You may also wish to check other fees such as card replacement, overdraught and top-up fees before selecting your preferred mobile bank.

Monthly Plans
Accordion button
The leading mobile banks offer a free account, so you only have to pay a small fee for the services you use. Many mobile banks also offer premium plans, offering additional benefits such as free withdrawals, even lower fees, insurance and more.

Saving and budgeting tools
Accordion button
Some mobile banks offer stand-alone savings accounts, while others offer nifty features such as rounding up your purchases and placing the difference in a 'piggy-bank' in the app as well as budgeting goals and targets.
Security
Accordion button
The leading mobile banks, including those on this website, adhere to the highest safety standards, ensuring your money and data are protected 24/7. The mobile banks compared and reviewed by top10mobilebanks.com are authorised and regulated by local authorities, safeguarding their customers' funds using a network of stable European banks.

Payments
Accordion button
All mobile banks offer a debit card for payments and withdrawals from your mobile bank account. In addition, many banking apps also offer e-wallets such as Google Pay or Apple Pay, making online and in-store payments even easier.